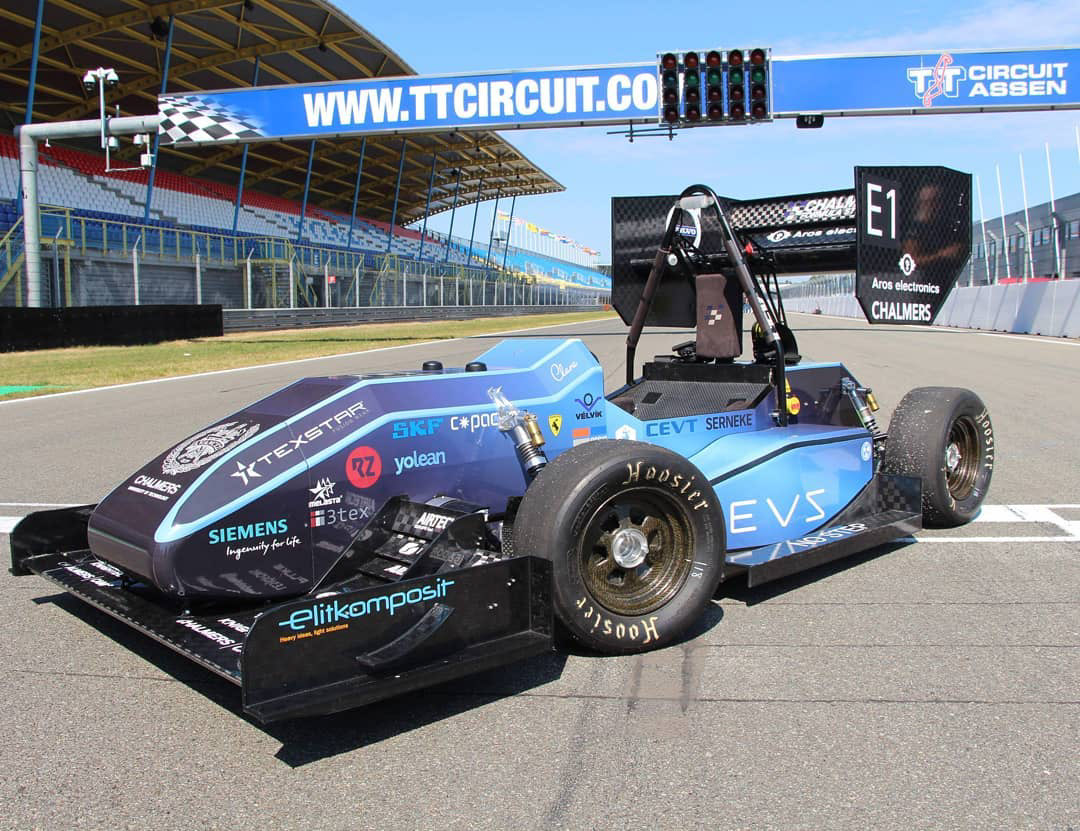 For several years, Chalmers car for the Formula Student competitions was given a uniform blue base color with printed sponsor logos. For 2018's car though, it was decided that the sponsor logos and the base color should be printed on the same foil to save weight. This required a more refined design than previous years.
I was hired towards the end of the project to do surface modelling and to come up with the complete graphic design solution.
I was not a part of the official 2018 CFS team.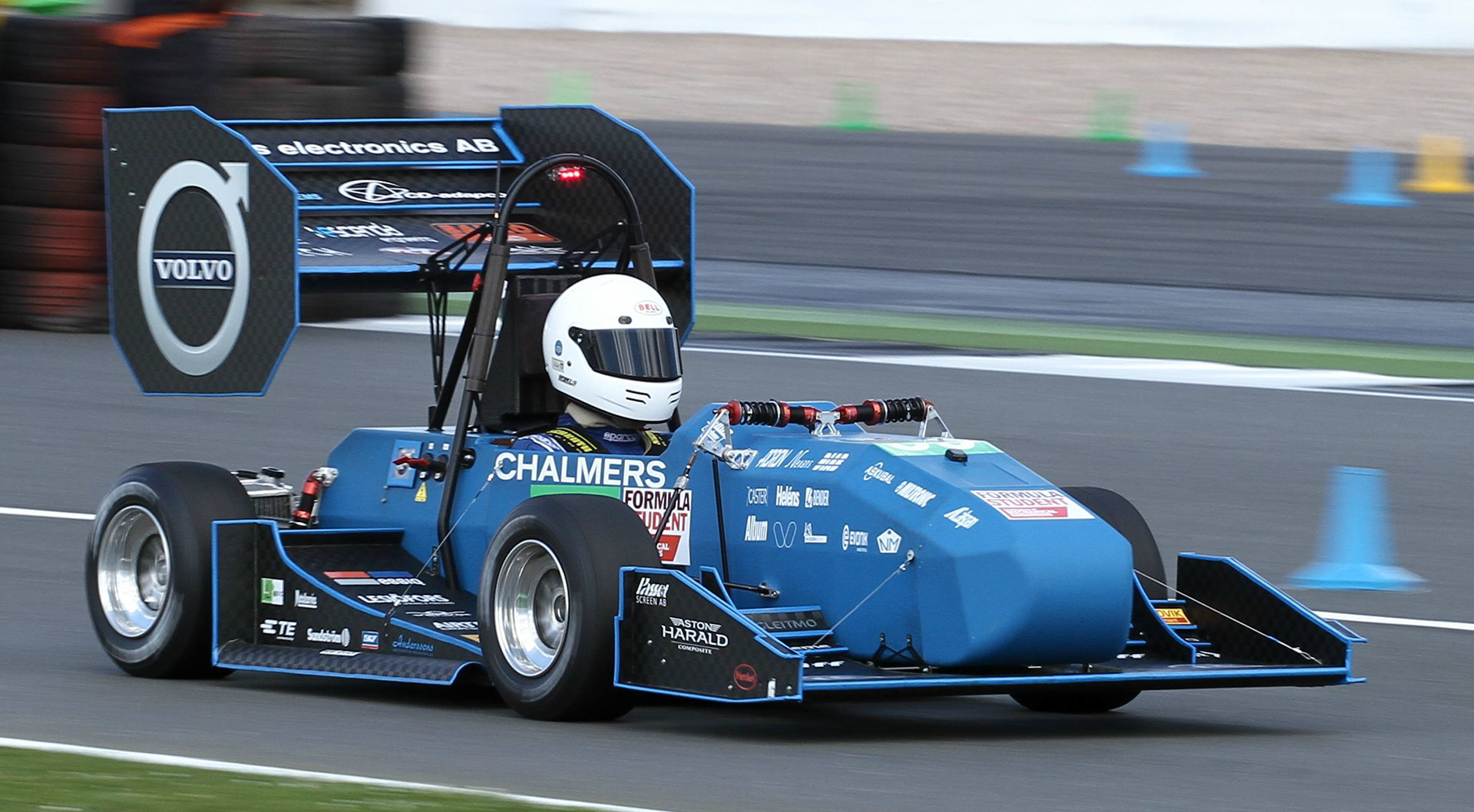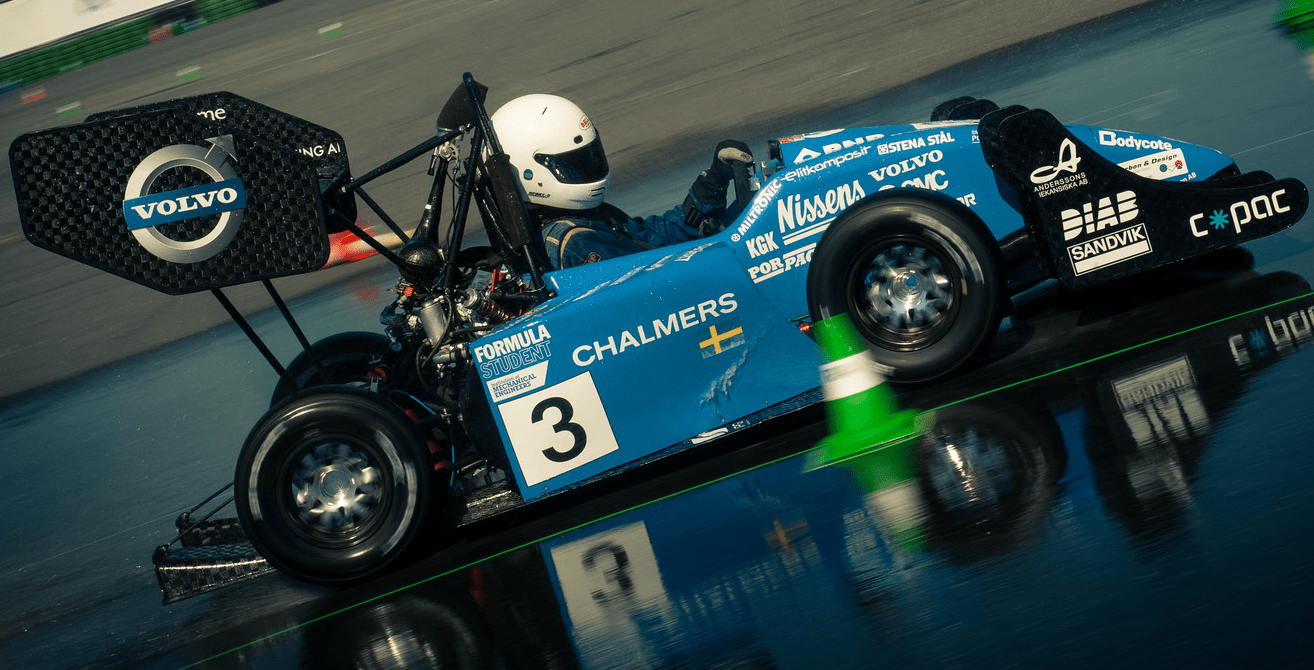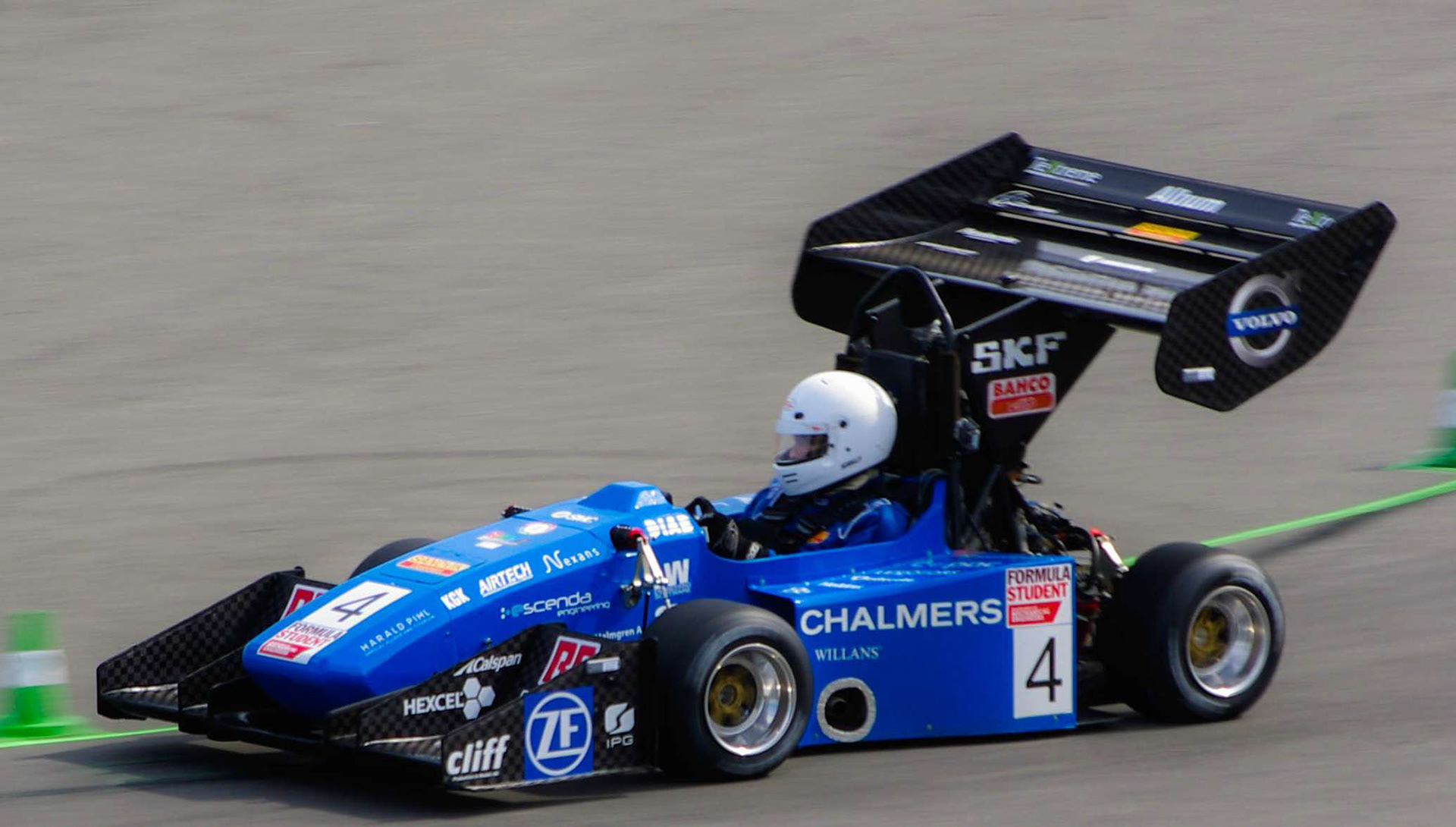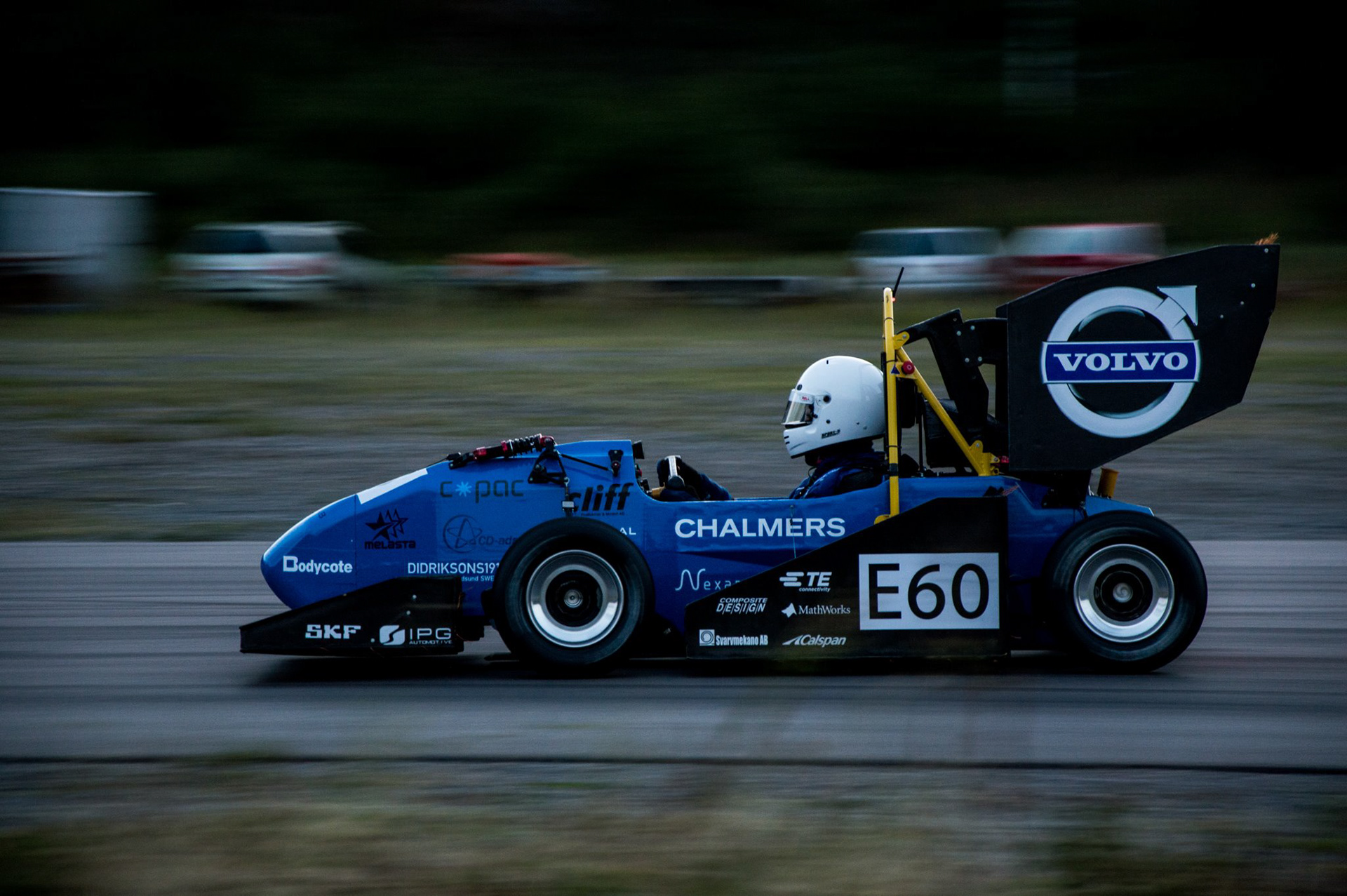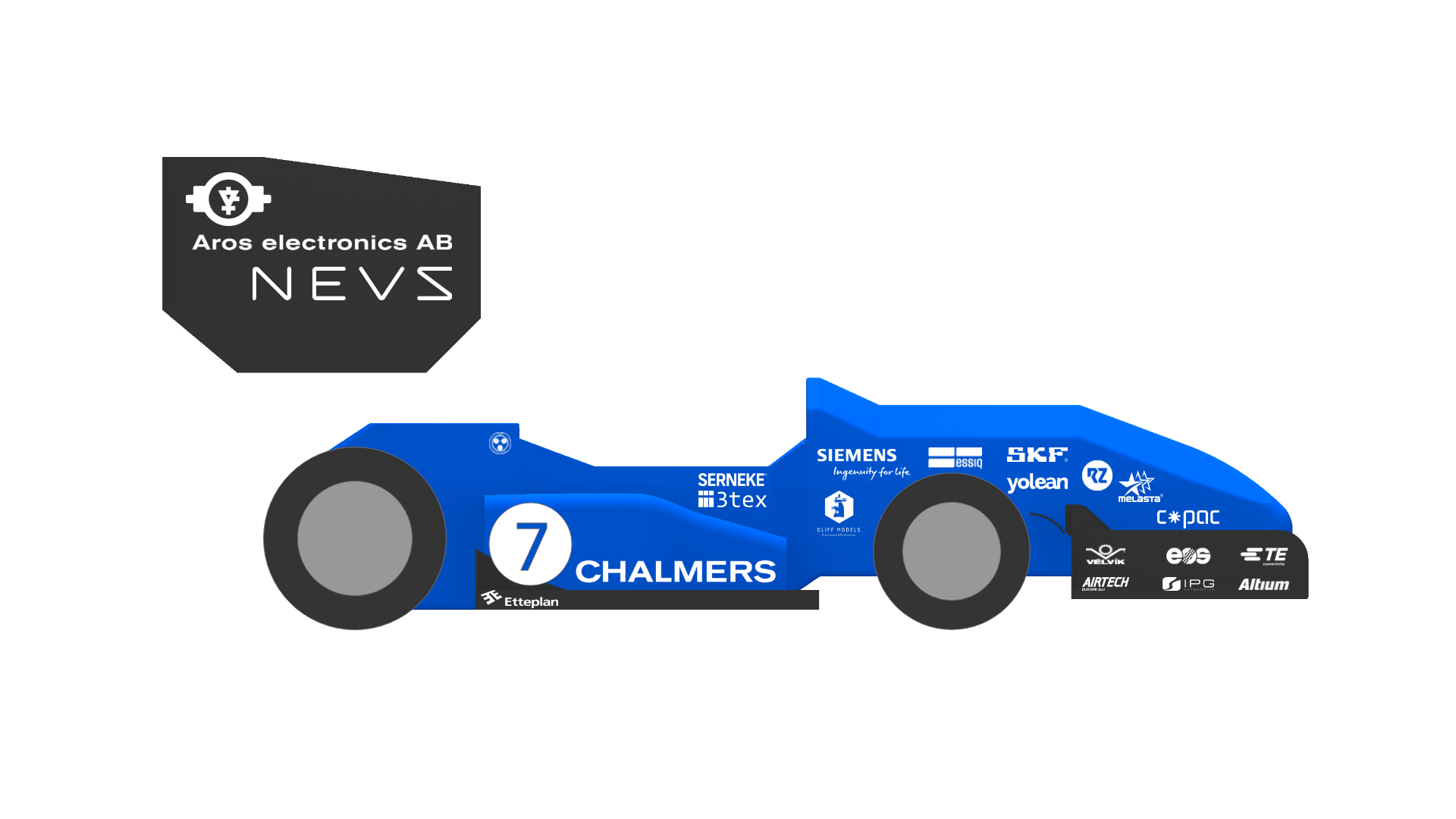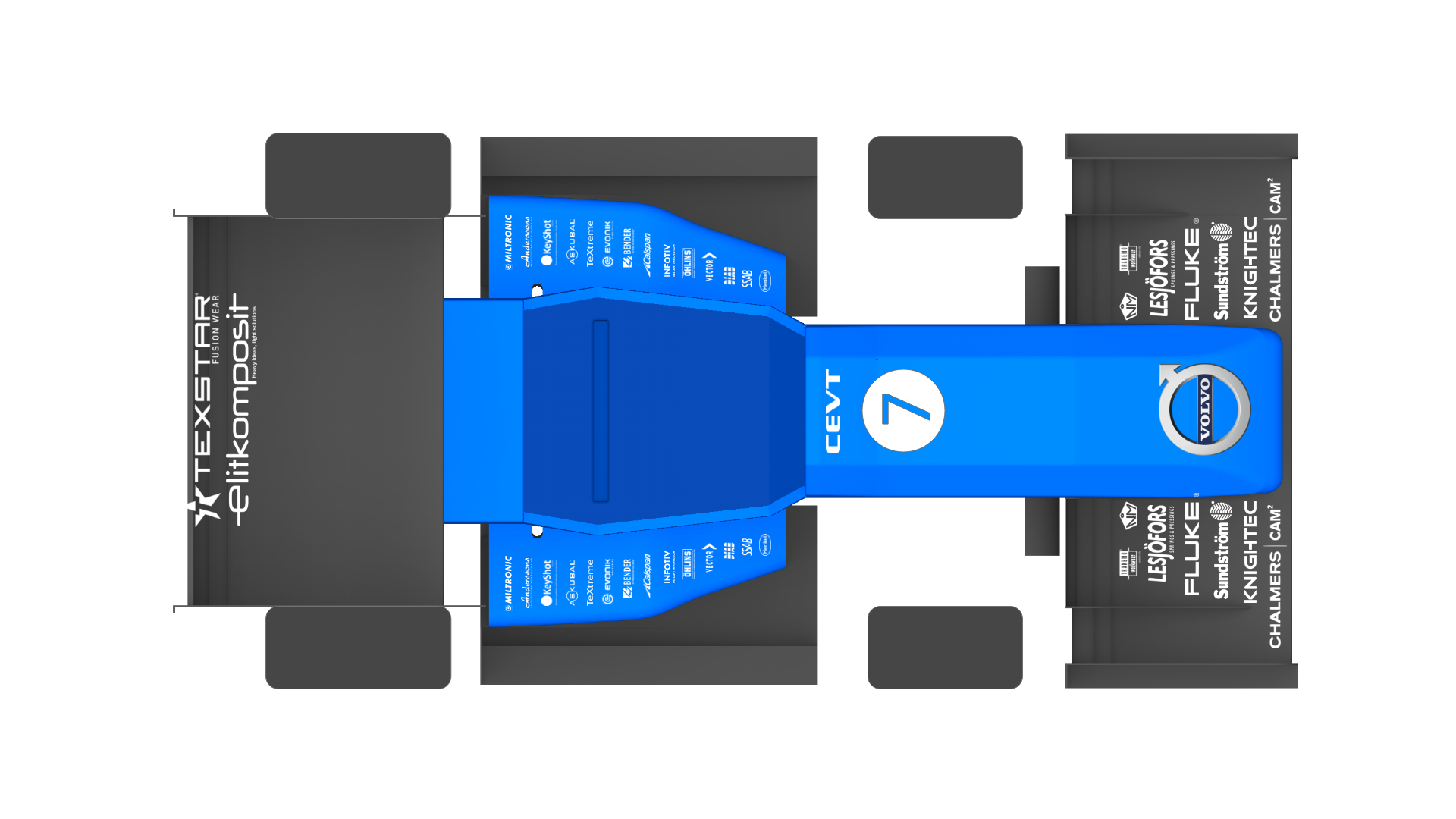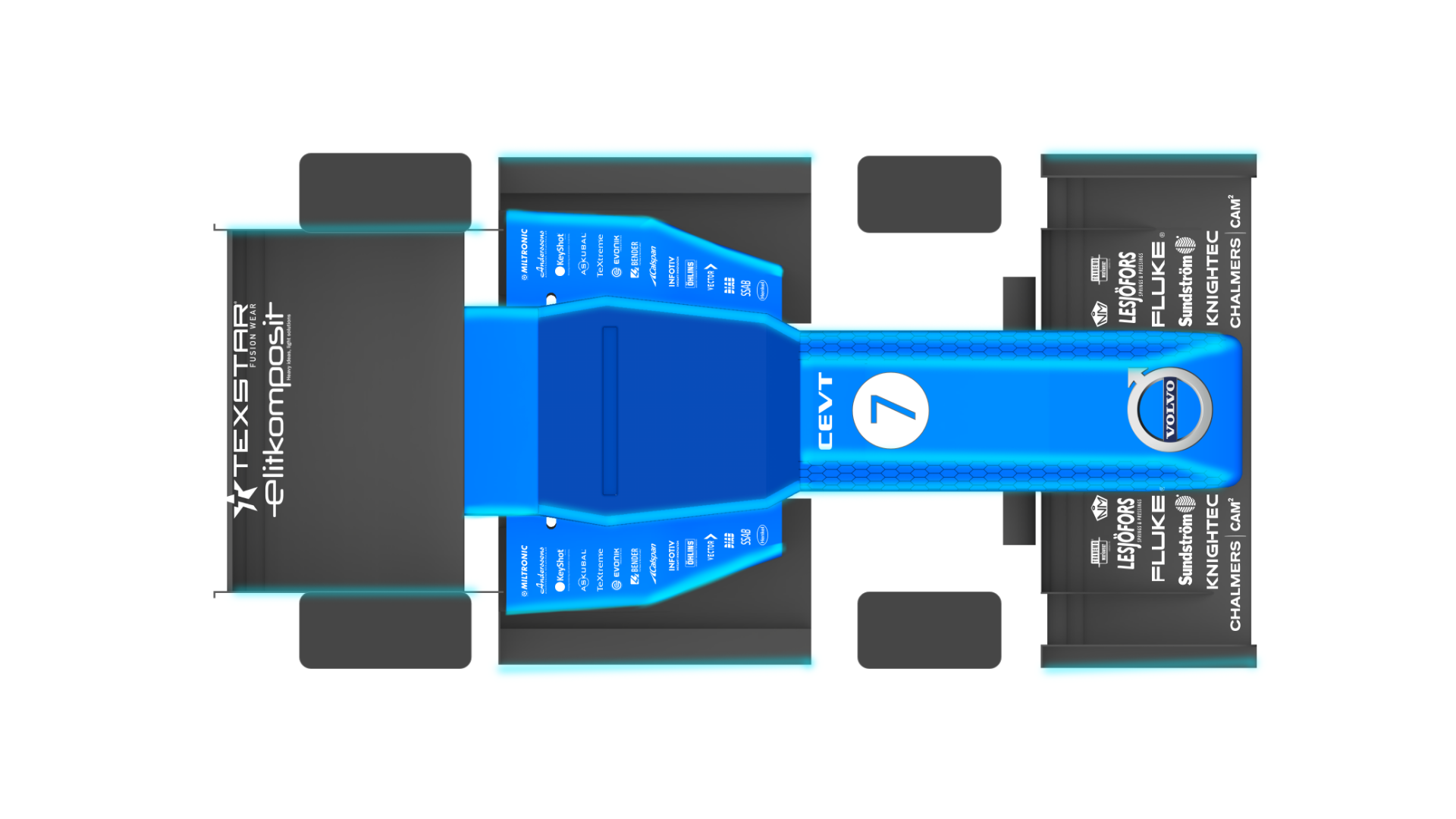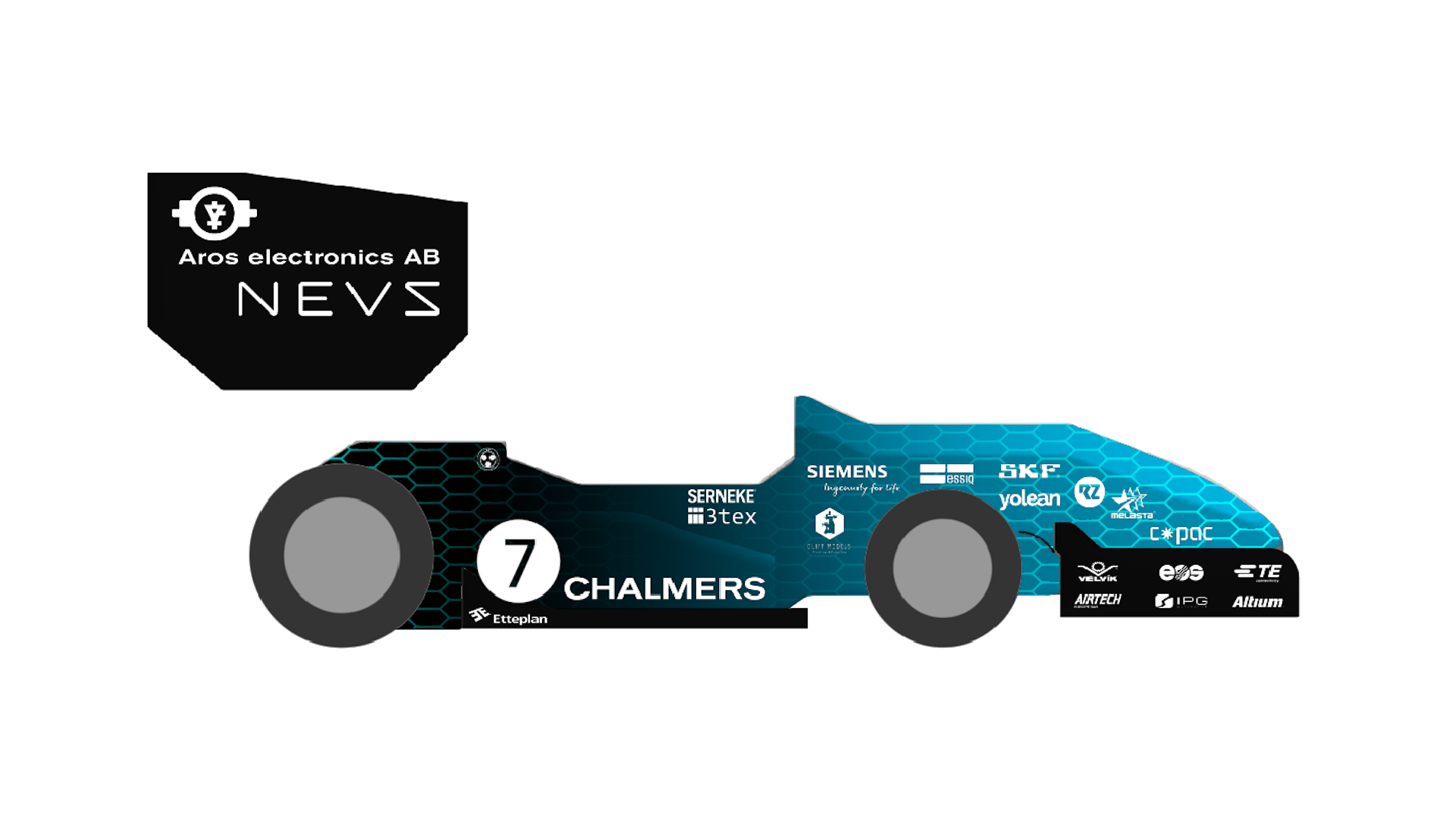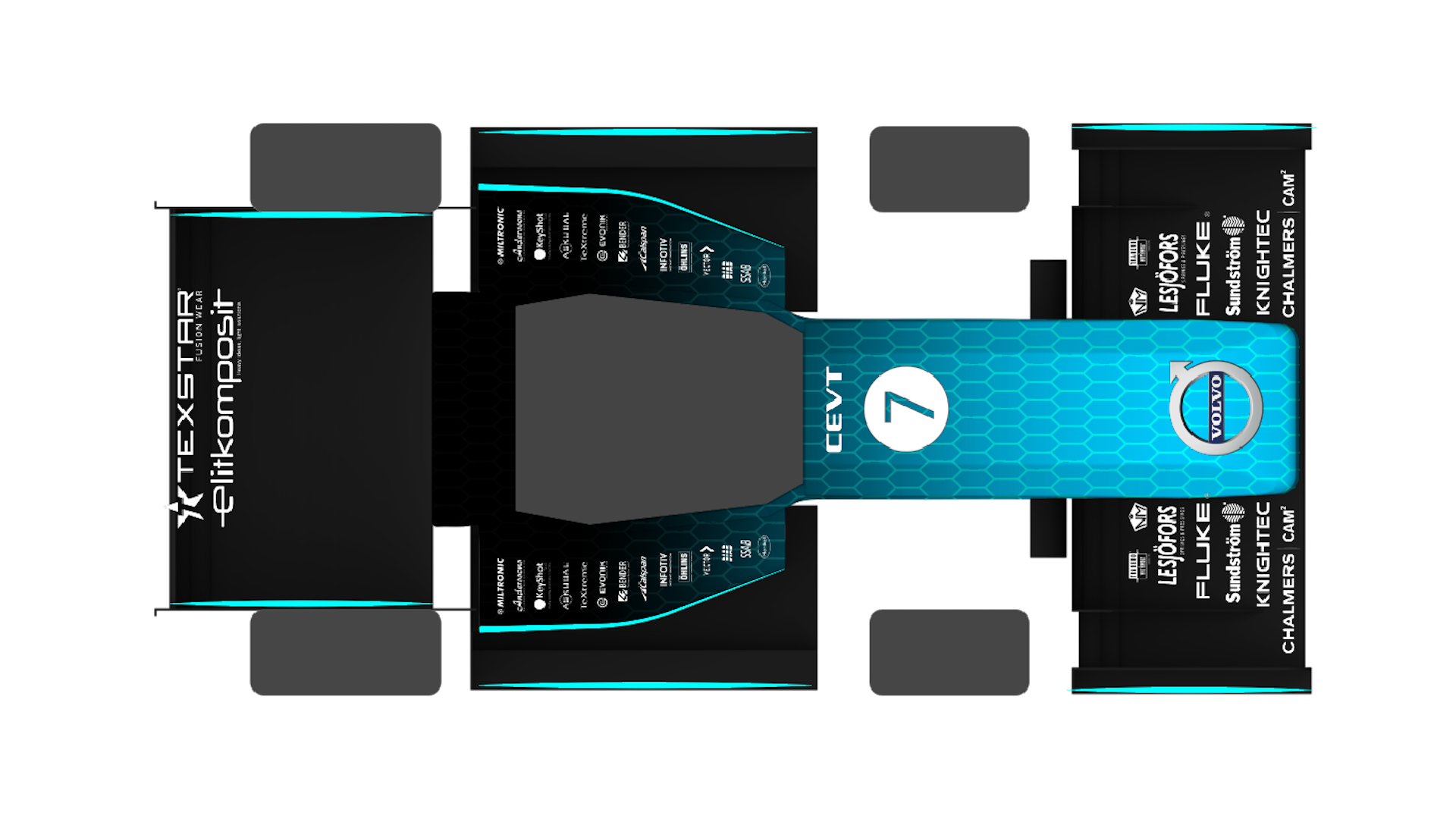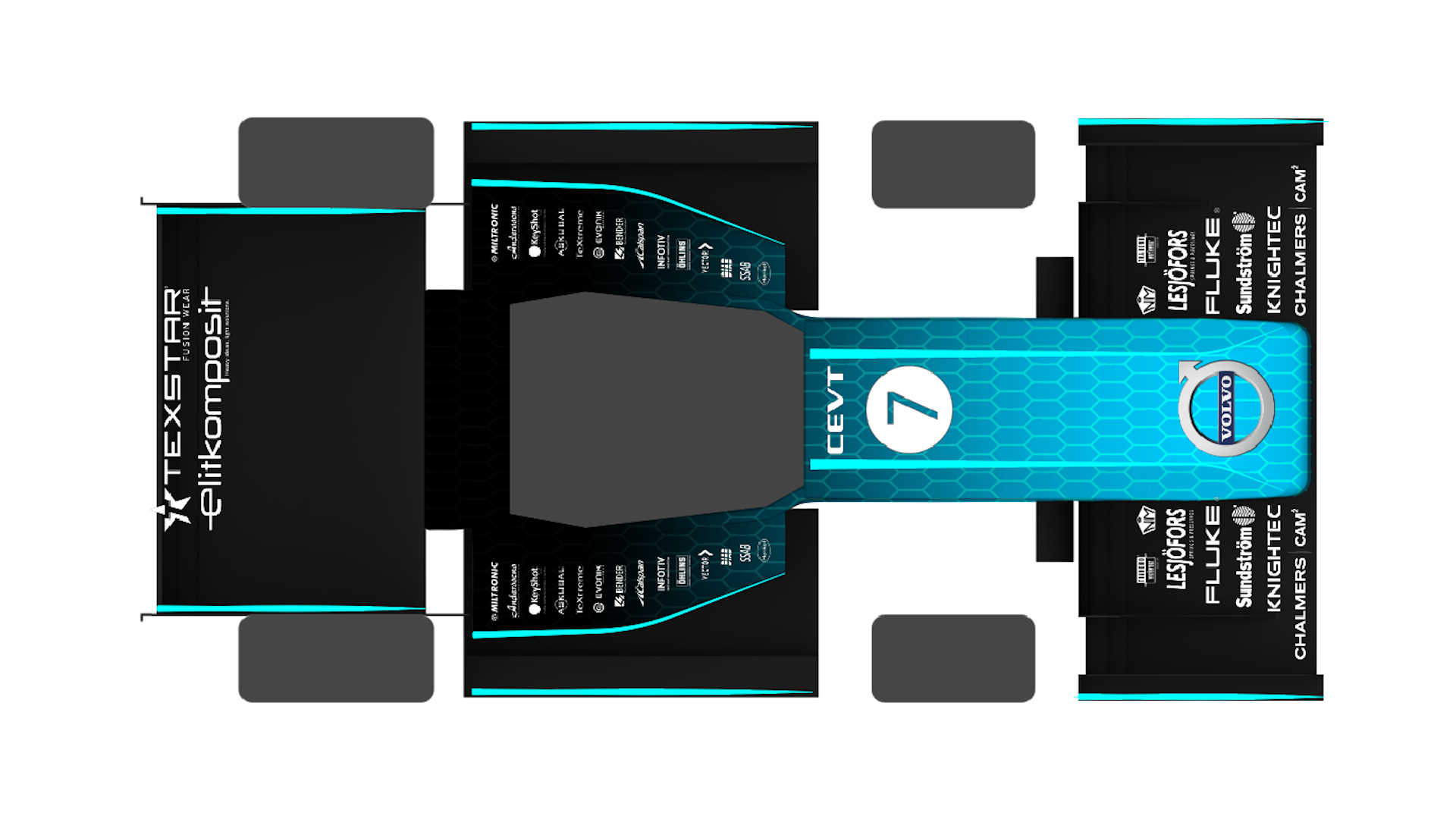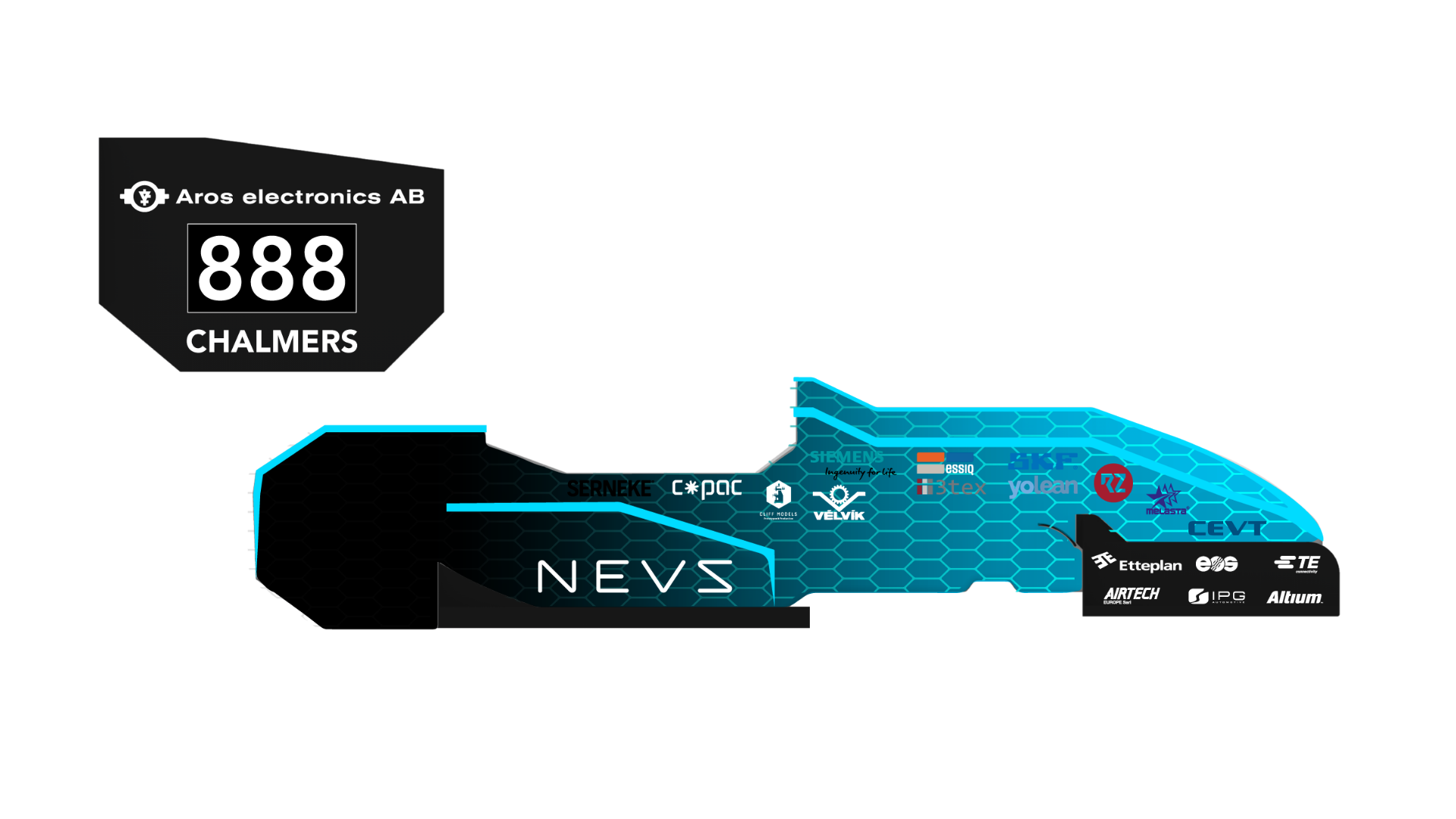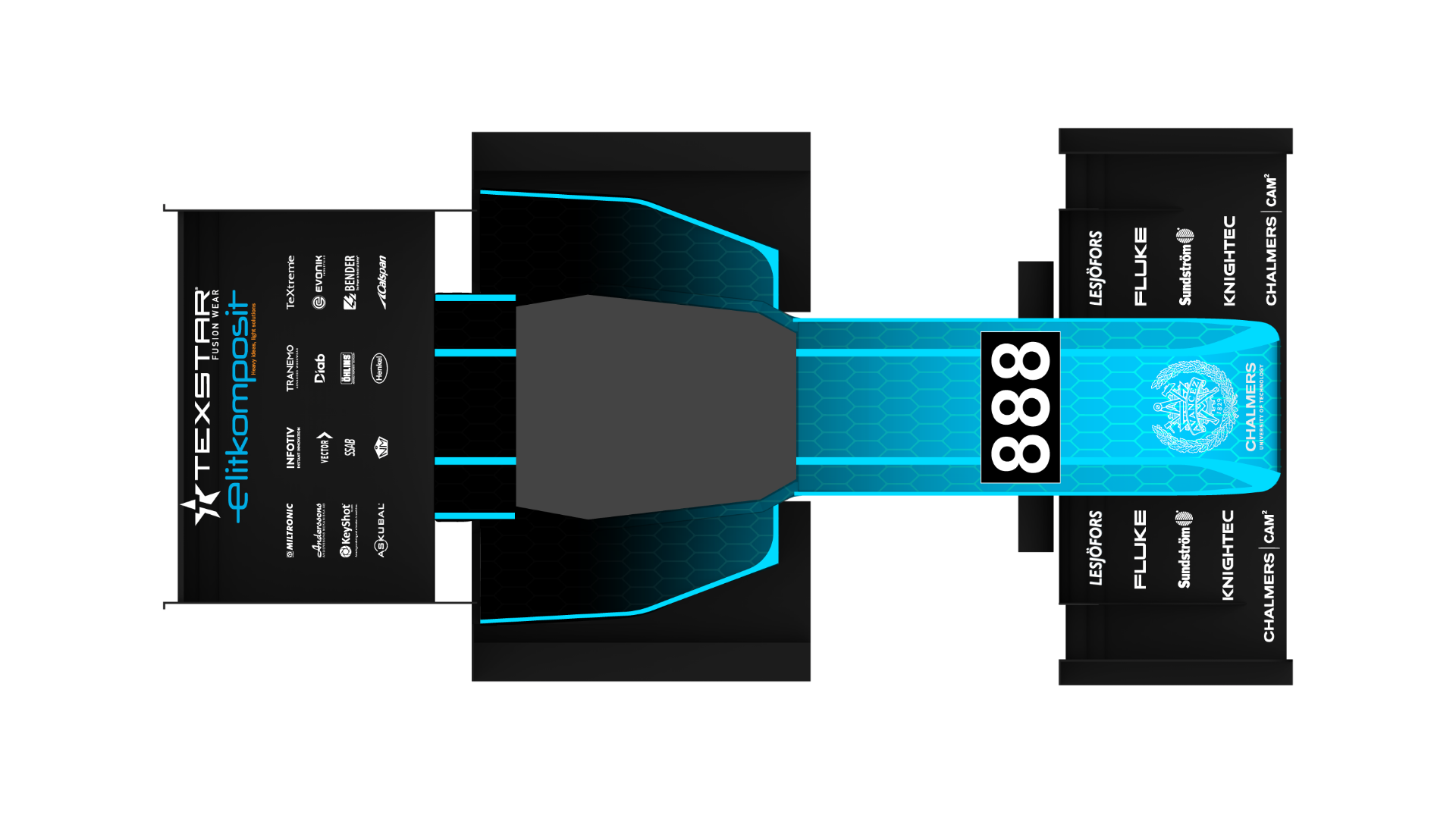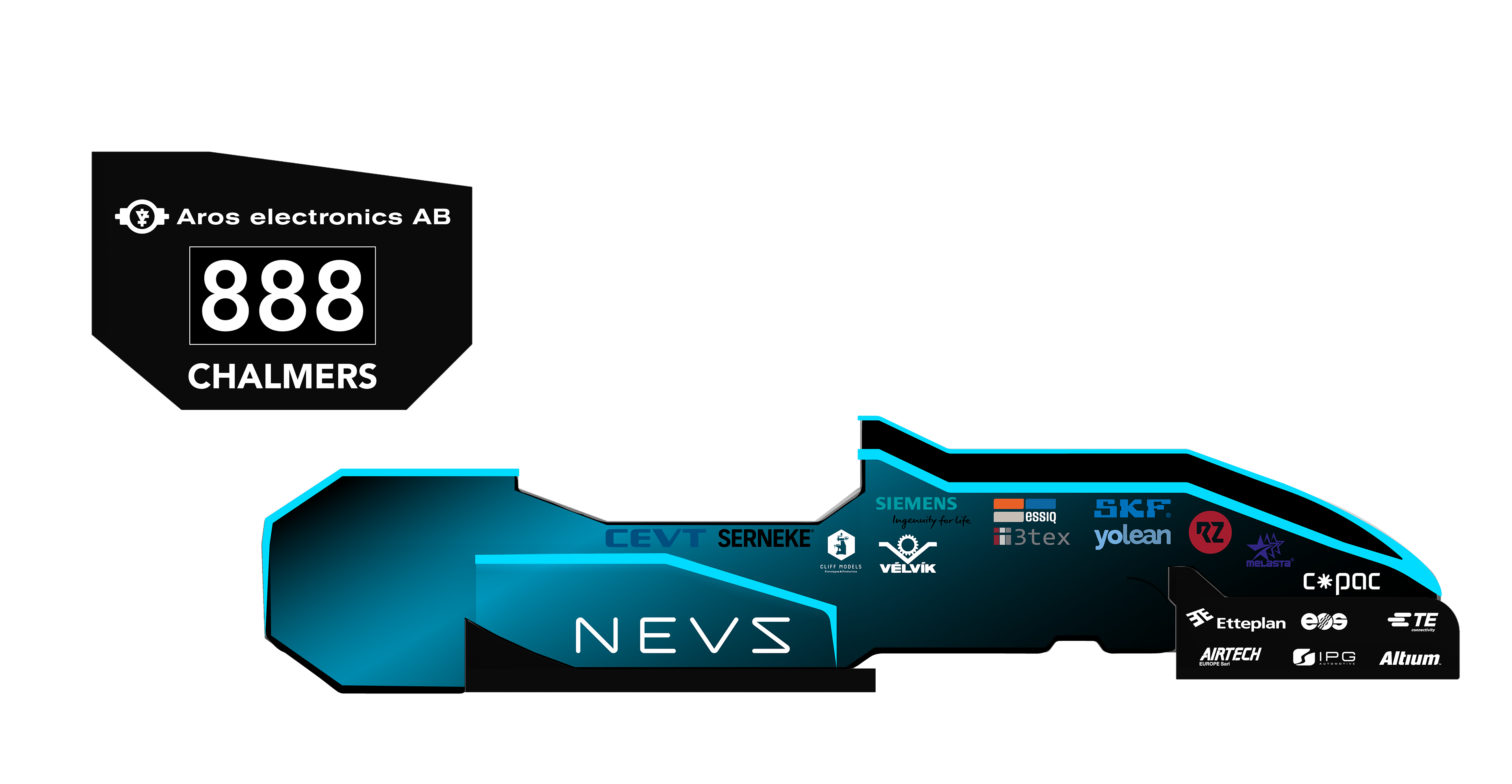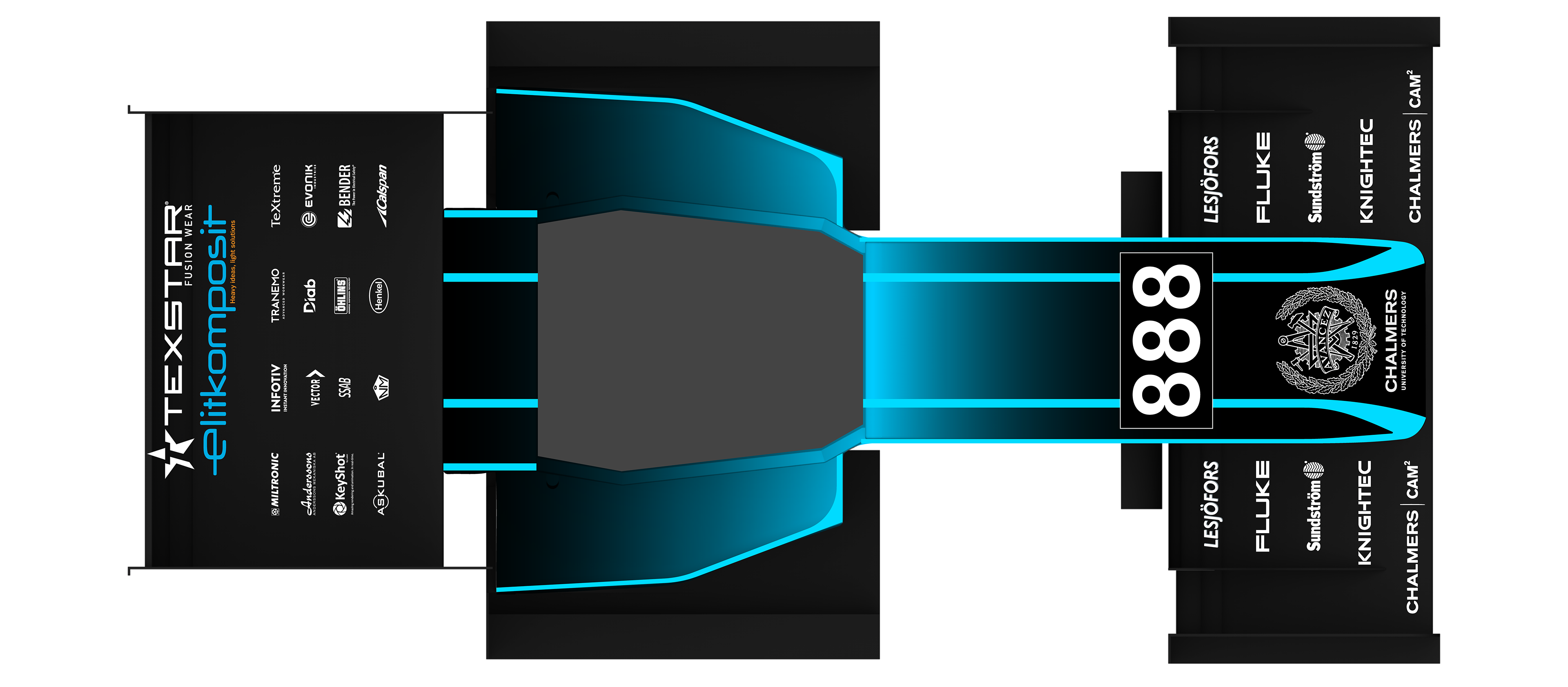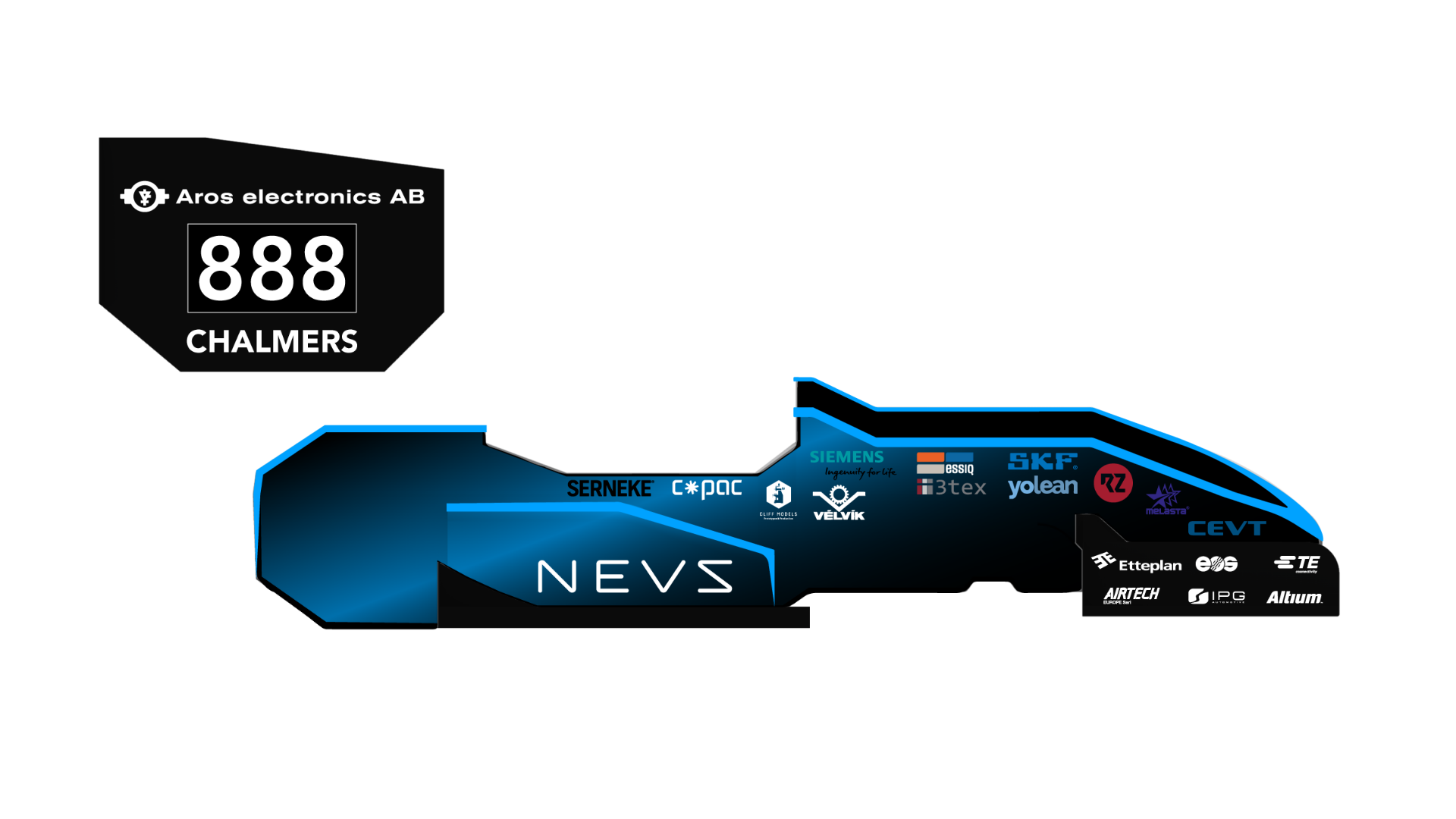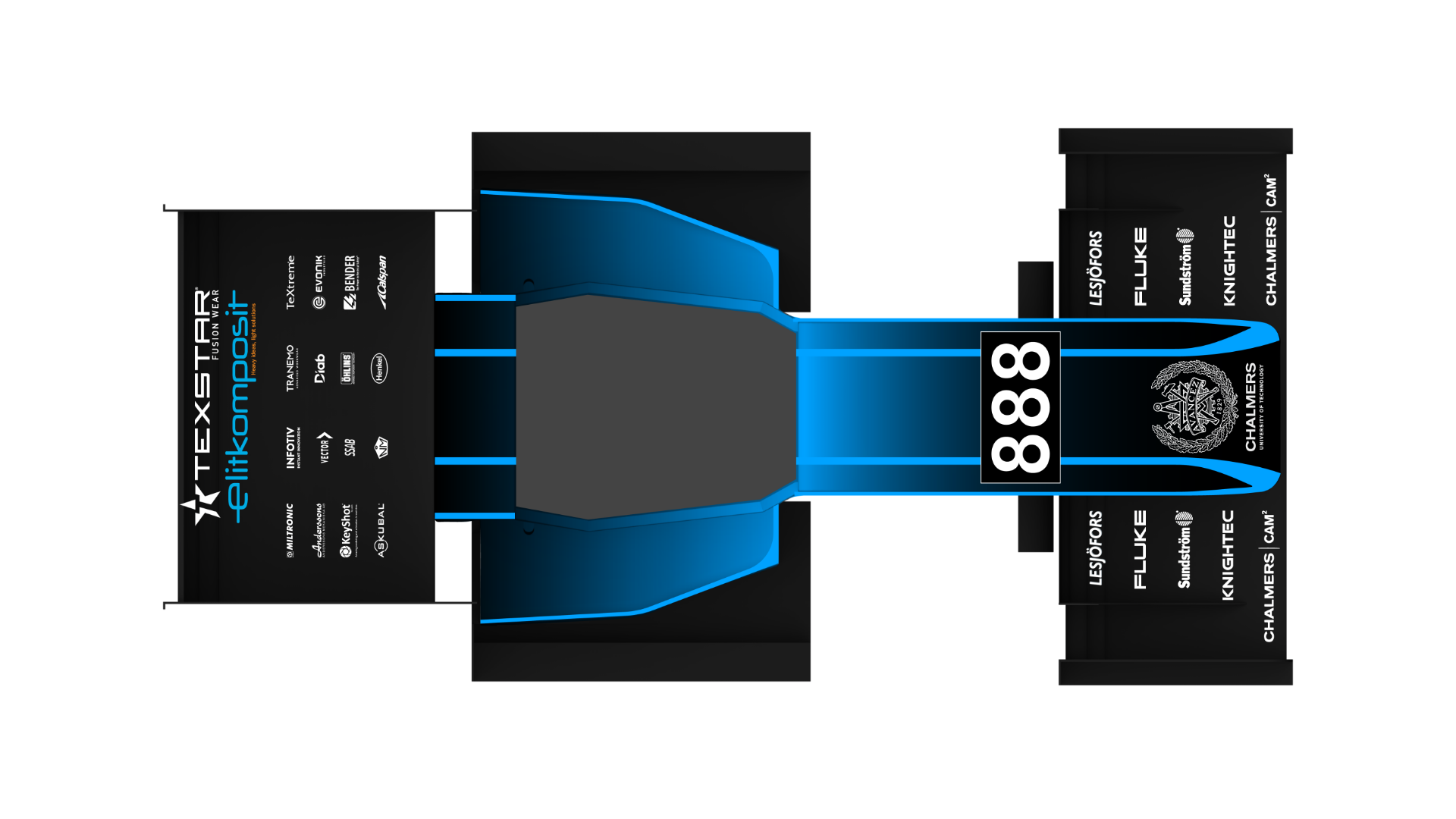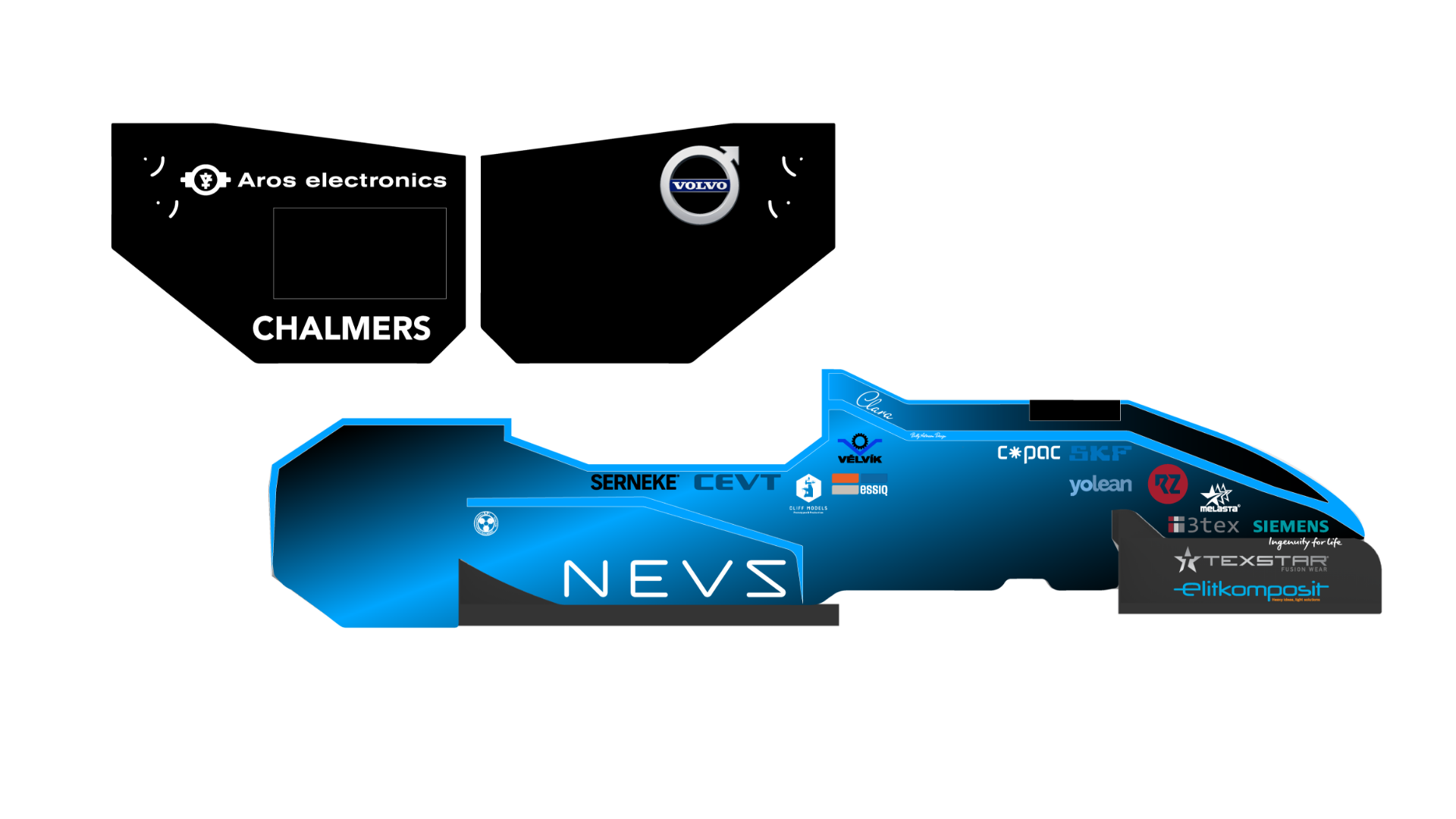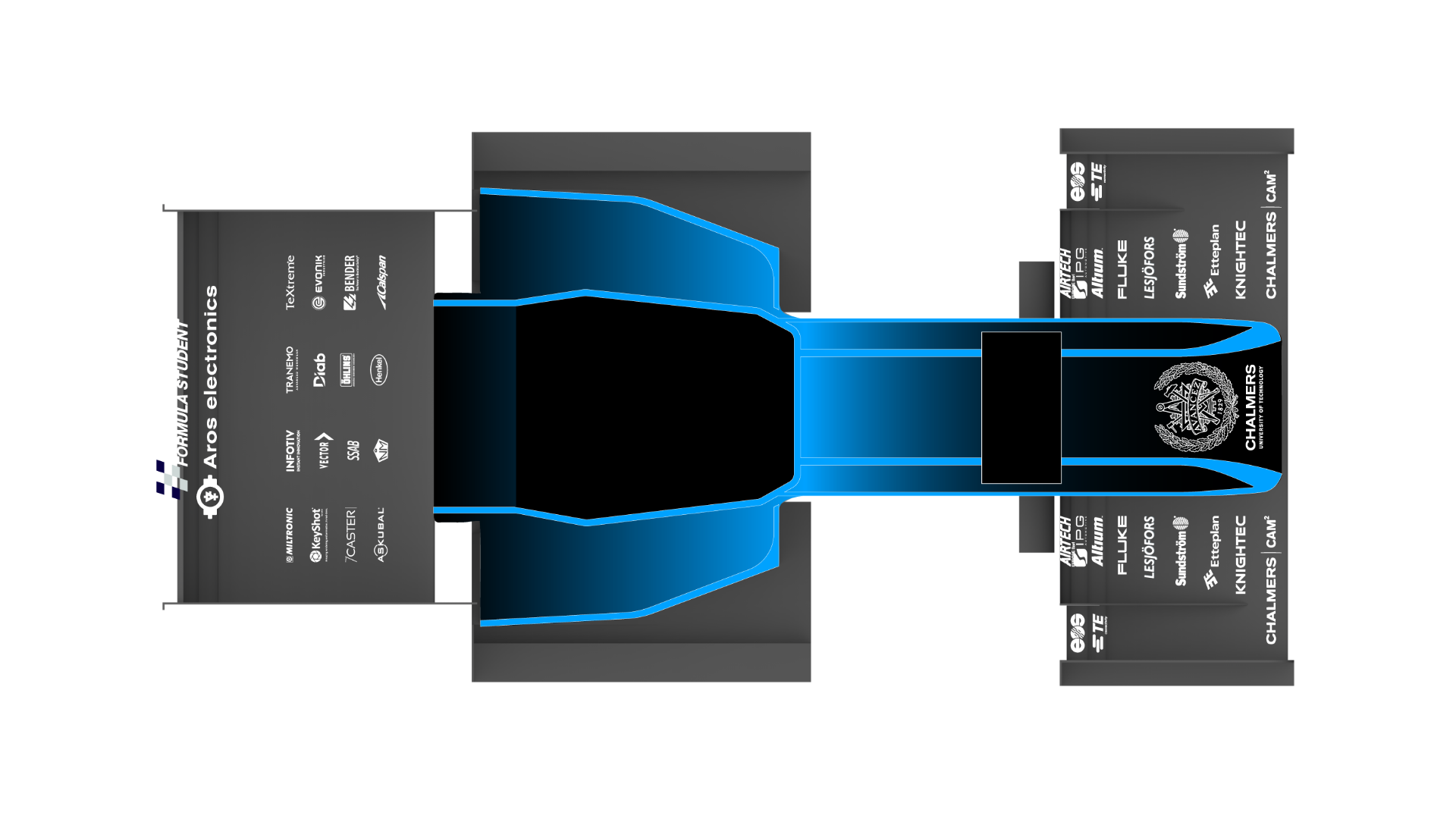 The final design of the 2018 car is simple and fresh but still immediately recognisable as a Chalmers car. It clearly shows its heritage with its "Chalmers Blue" color scale. 
The eye catching gradient has a special purpose. Instead of going from light to dark, the traditional way to symbolise speed, this gradient balances the collective motion from the side logos and highlights the cockpit and the driver. 
By highlighting the person in the car and thereby also the team behind it, the idea was to let the graphics highlight the teams efforts and accomplishments. The 2018 formula student team had an insane momentum and being thrown into their intense environment to fix some corrupted cad-files and do some graphic work was, lets call it inspiring..
What they managed to pull off was nothing but amazing. So the hat is off! Well done fellas!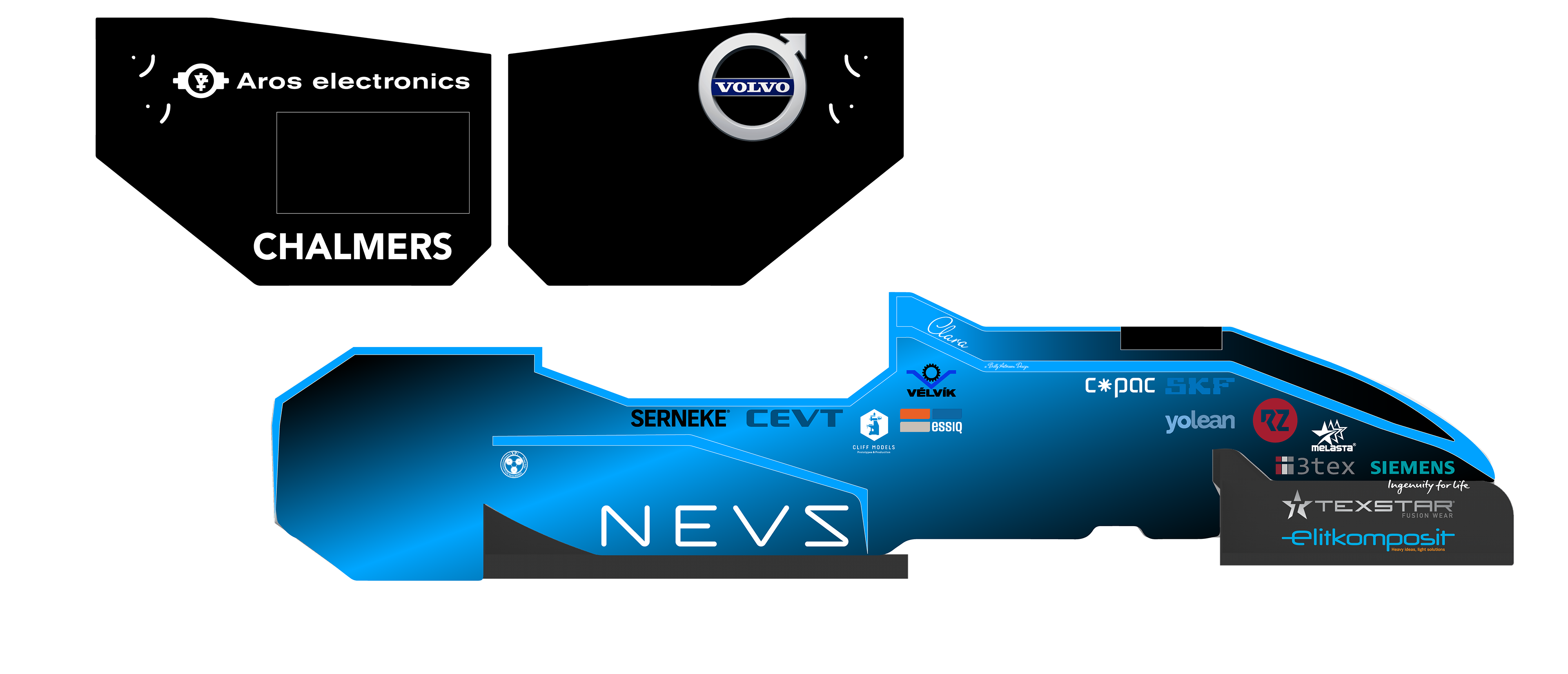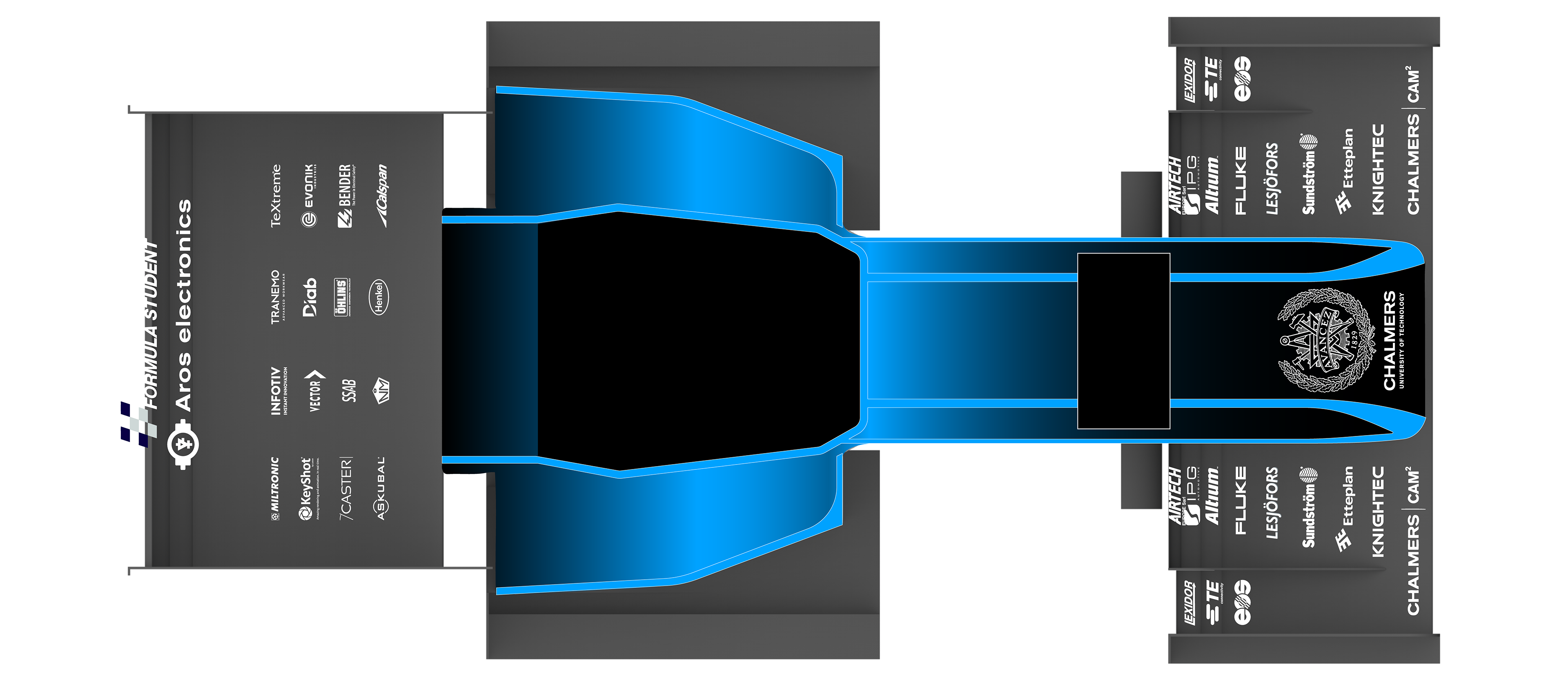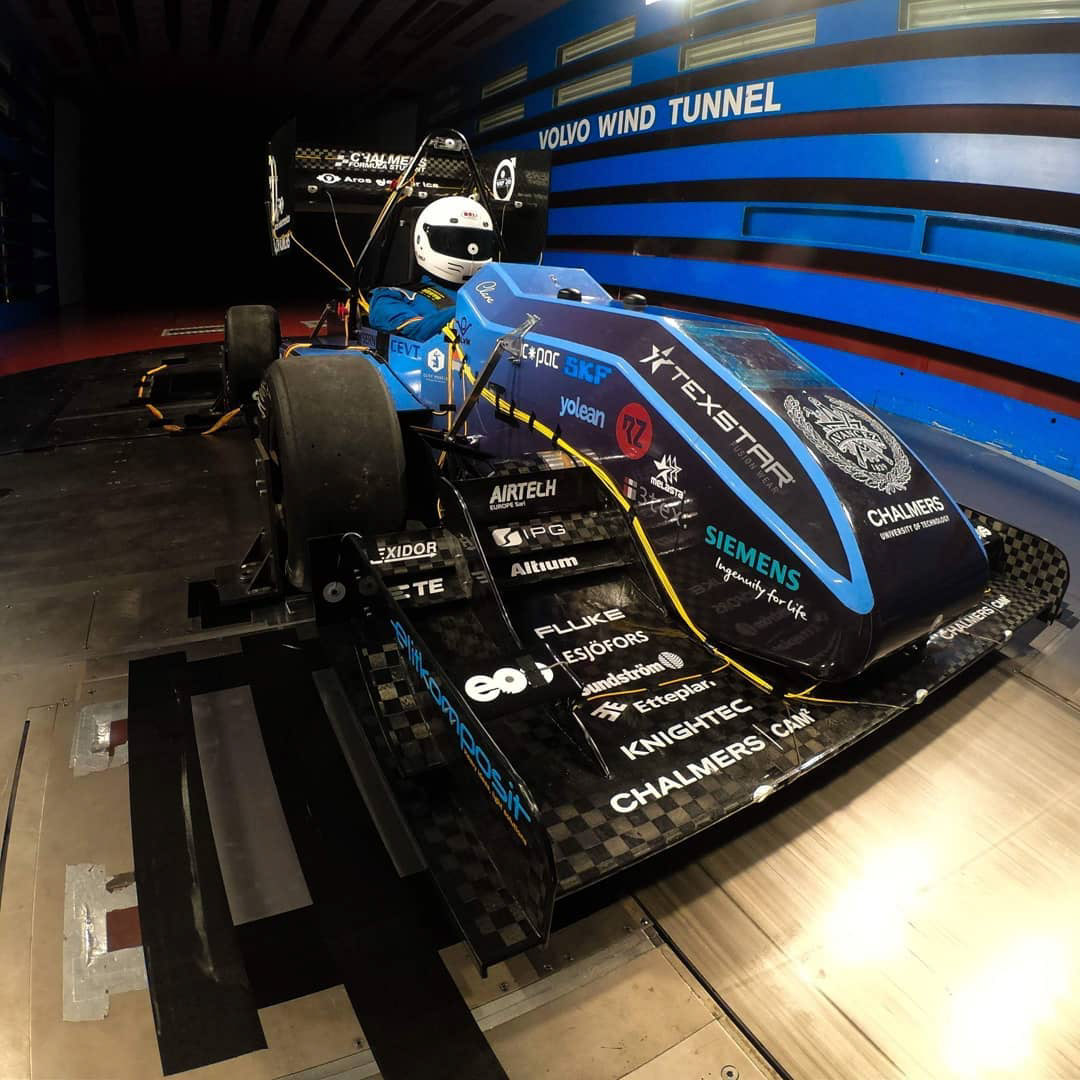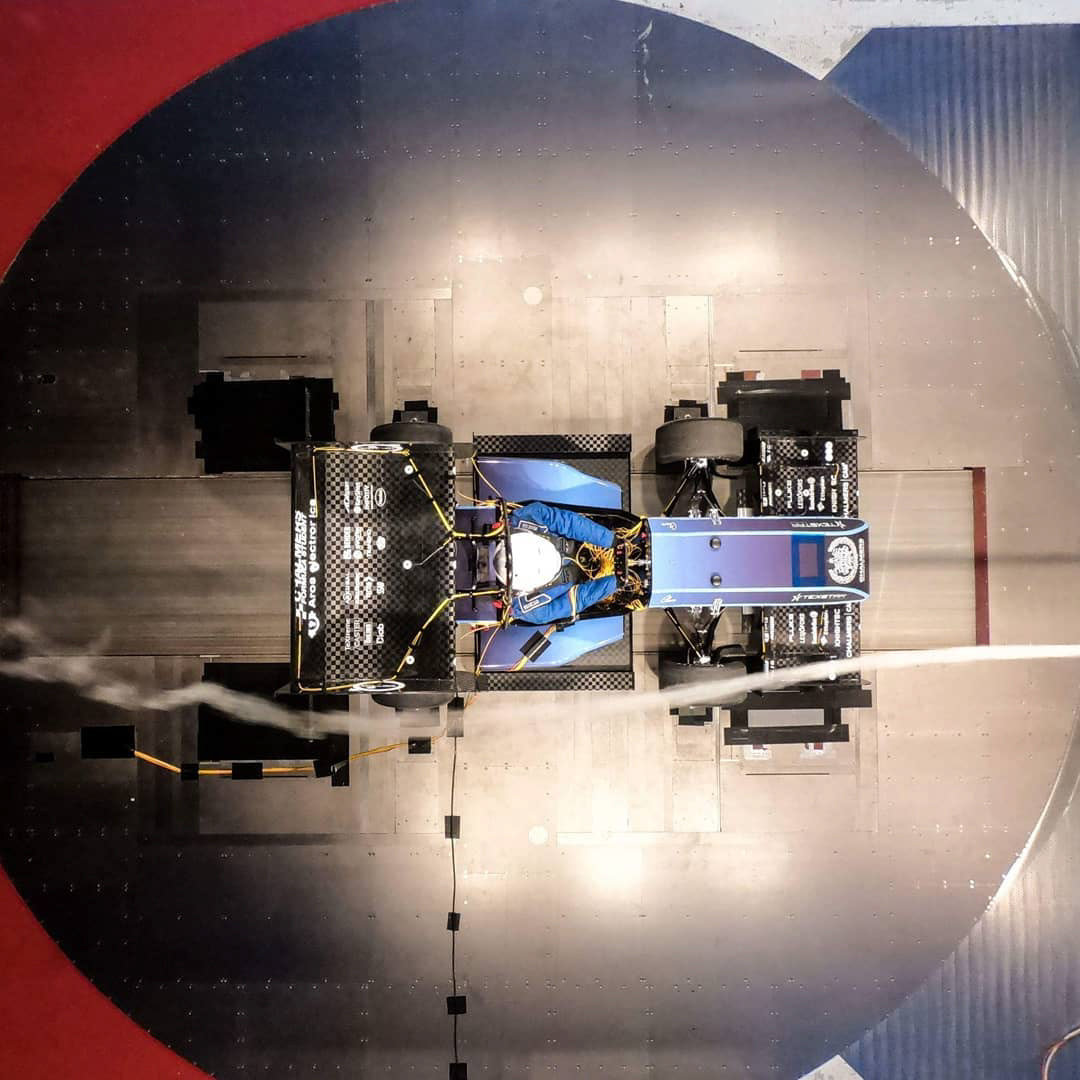 Clara participated in three races with an impressive 3rd place at FS Austria as best, making her one of the most successful CFS cars yet.