Created in collaboration with Andre Hjelm, Rikard Mattsson and Niklas Tjerneld
The Volvoboat (Bilbåten) was created as a project in upper secondary highschool. We took a Volvo 244 -82 and transformed it into a boat. The original engine was converted to saltwater cooling and and the driveshaft was elongated to fit on a Mercruiser Alpha One aquamatic drive. The steering was changed into MorseWire control and the parking brake lever was used for change of direction.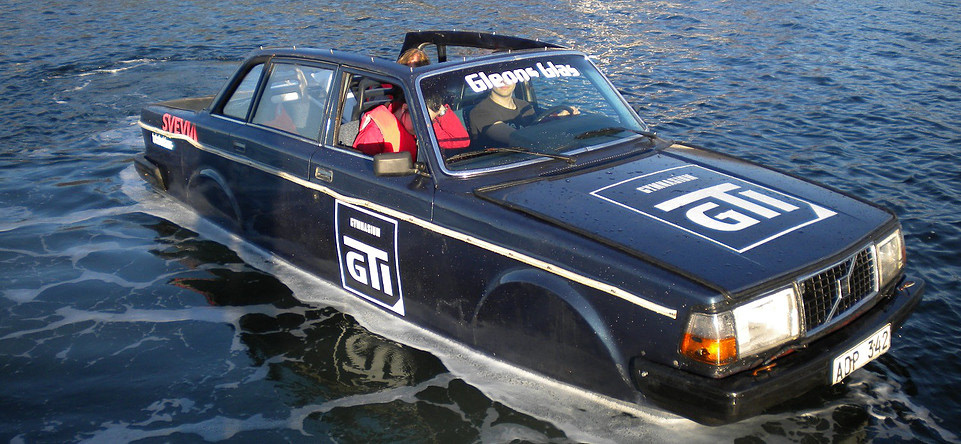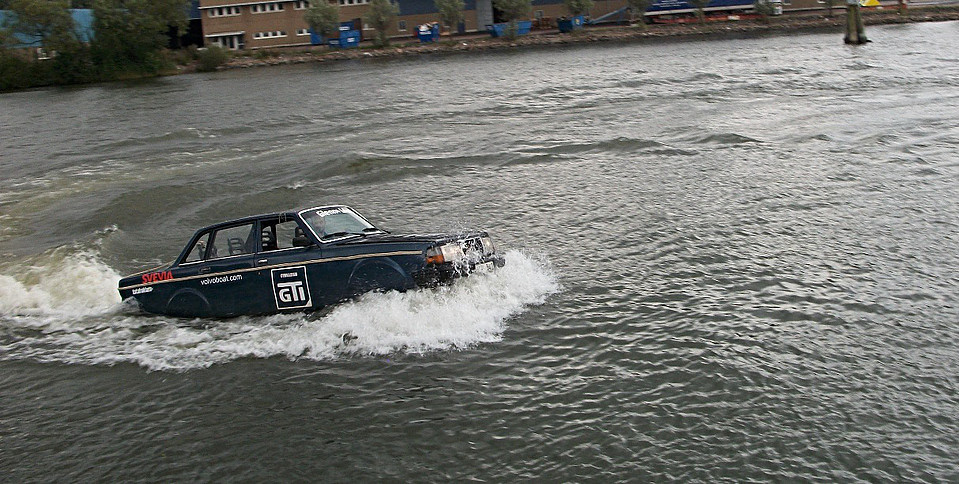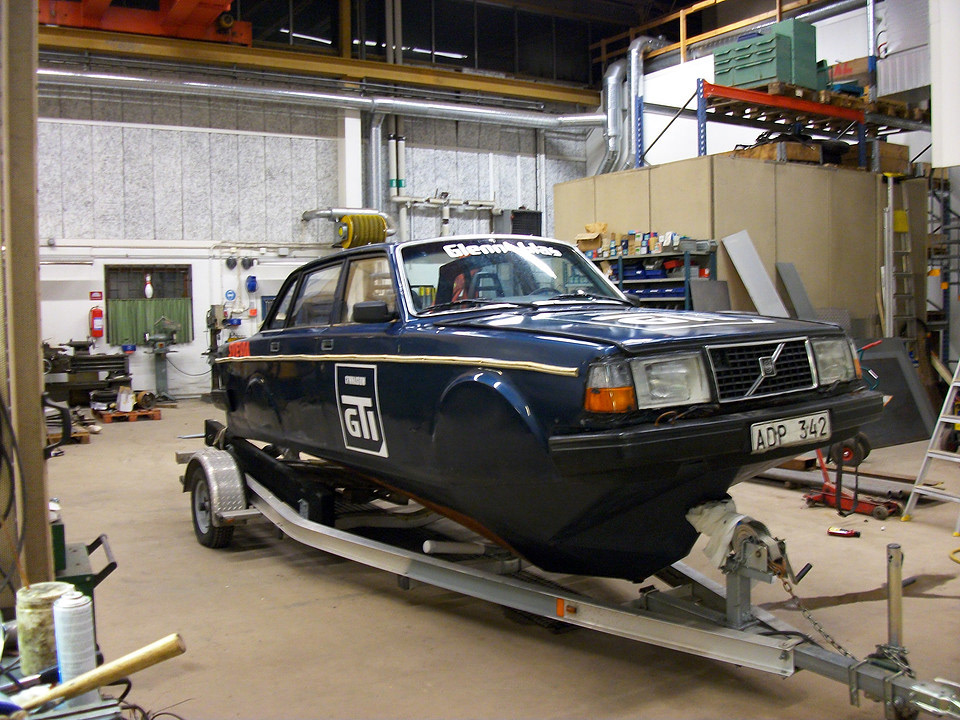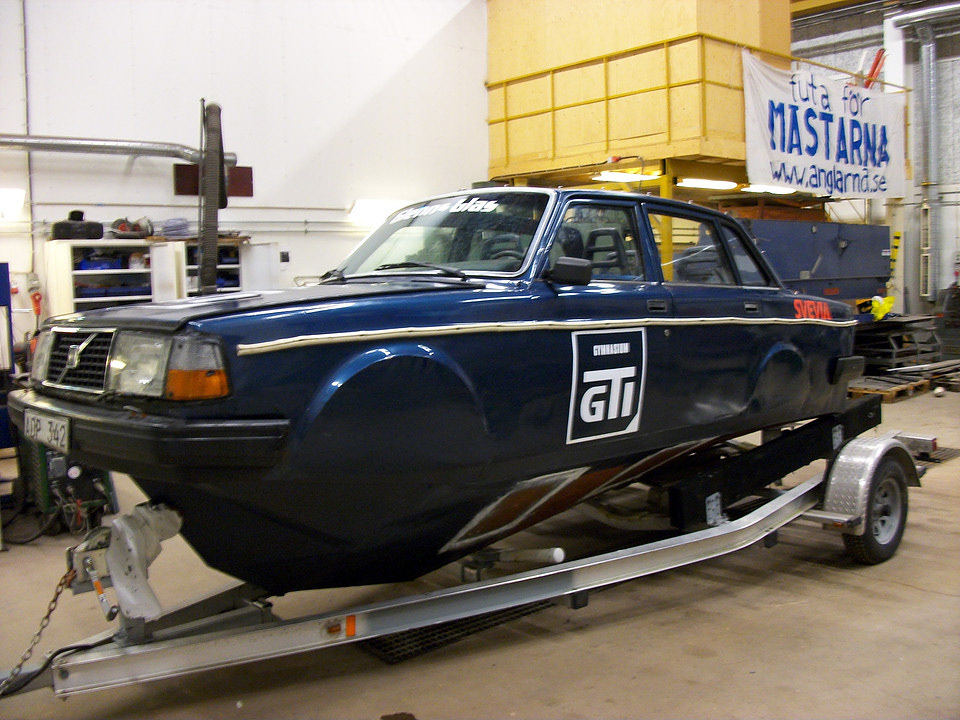 It all turned into a unique and eye lifting creation.